The ever increasing economic growth prospects in the national capital of the country, complimented with scarce resources paved the way for formation of National Capital Region (NCR). The urban areas of Haryana, Uttar Pradesh started providing the much required momentum for setting up of industries, commercial and residential hubs.
Gurgaon has been responsible for shaping the skyline of NCR, with much of it attributed to the growth trends across Golf Course Road, MG Road, NH-8 and Golf Course Extension Road. The concentration of economic activities in these areas consequently led to a boom in the residential sector and overall development. With the spurt in economic development centered around Sohna, for instance the Industrial Model Township of Sohna, the Western Dedicated Freight Corridor passing through Sohna and the opening of the Kundli-Manesar-Palwal (KMP) Expressway, the conditions are favourable for the residential real estate to witness a heightened demand here.
Gurgaon-Manesar's population was estimated at ~15 lks in 2011 census, it is expected to touch a whopping ~42 lks by 2031, while Sohna recorded a population of ~67,000 in 2011 and it is expected to rise nearly 10 times to touch ~6.40 lks in the same period of time. These numbers are staggering and propel demand for housing in Gurgaon-Manesar-Sohna belts in coming years.
South of Gurgaon, Understand the Location:
Sohna is geographically placed towards South of Gurgaon (that is where it gets it name South of Gurgaon) and is neighboured by industrial town of Manesar. South of Gurgaon enjoys seamless connectivity with NH-248A that runs from Haryana to Alwar in Rajasthan. NH-248A is a four lane highway well knitted with the NH-8 that intersects it at Rajiv Chowk in Gurgaon. The Northern Peripheral road (NPR) and Southern Peipheral road (SPR) will grant ample connectivity to South of Gurgaon with Gurgaon and Delhi. With the news of SPR going operational this year, South of Gurgaon will get a direct connectivity boost with the Golf Course Road, Golf Course Extension Road and NH8. The Kundli-Manesar-Palwal Expressway that passes via South of Gurgaon and runs between Palwal to Panipat adds direct access to various part of NCR, offering connectivity to various highways. The 52 km stretch between Palwal and Manesar is now functional, with the rest 135 km expected to be completed in a year's time. This will in turn act as a strategic route for all economic activities planned along the areas like IMT Sohna.
South of Gurgaon will also enjoy direct connectivity with Golf Course Extension Road via a proposed road that runs parallel to NH-248A and connects Sohna to Sector-63A in Gurgaon. This 60m wide road is in planning stages and the completion date is yet to be ascertained. An onward journey from here will lead to Golf Course Road, Mehraul-Gurgaon Road and Cybercity.
The Indira Gandhi International Airport is at an approximate distance of 40 kms from South of Gurgaon and the nearest railway station of Gurgaon is at about 28 kms from the budding micro-market. Speaking of the metro connectivity, the HUDA City Center is reachable within 20-25 minutes of drive and the nearest rapid metro station will be the last station of the Golf Course rapid metro that which is under-construction at present. This rapid metro station of Sector-55/56 of Gurgaon will be reachable, within 25-30 minutes from South of Gurgaon. The proposed project of Pod taxis (a type of personal rapid transport system) will have a station at Badshahpur Chowk, which is approximately a 20 minutes' drive from here. The project for POD taxis is under planning and will be completed in about 1-1.5 years post commencement of work.
To decongest the traffic at Badshapur Chowk, the NHAI (nodal Highway authority) has planned a 2 km flyover on the Sohna Road over the Chowk. The timelines for completion of the project are not yet announced. The Delhi Mumbai Industrial Corridor Project (DMIC) is a Government of India initiative that is aimed at reducing the travel time in movement of goods thereby facilitating the manufacturing and tertiary sectors of the economy. The Dedicated Freight Corridor is set to benefit IMT Sohna since it passes through South of Gurgaon and is planned to be completed by 2018-19.
Moreover this region is right at the foothills of Aravallis which are in the protected zones and there are several green belts around the areas designated for commercial uses. This region is very unlike the prime Gurgaon which is now densely inhabited with little green cover left within the city premises.
Social Infrastructure:
The social infrastructure of South of Gurgaon is already in place with a number of schools, hospitals, shopping centers, hotels operational. Amongst reputed schools are Delhi Public School, Ryan International School, GD Goenka World School and Pathways International School. KIIT College of Engineering, K.R Mangalam University, G.D Goenka University, JK Business School are amongst reputed institutions for higher education. Key hotels include The Westin Sohna Resort and Spa, The Taj Gateway Resort, Country Inn and Suites, ITC Grand Bharat and Lemon Tree. These hotels attract weekend tourists and corporates on a regular basis for excursions.
Guri Hospital, Alaska Hospital and Vardaan Hospital are in South of Gurgaon while hospitals in vicinity include Columbia Asia, Privat Hospital, Neelkanth Hospital, Max, Fortis and Paras. Retail zones that take care of day-to-day convenience are Big Bazaar, Aditya Birla More and Shoppers Stop apart from convenience stores and centers at residential projects in South of Gurgaon. Organized malls in proximity of South of Gurgaon are Good Earth City Center, Raheja Mall, Omaxe Mall, ILD and Celebration Mall amongst a number of others.
South of Gurgaon, Demand Drivers:
One of the most important factors that determine the fate of a new location is the proximity of the location to office and commercial hubs. As far as South of Gurgaon is concerned, it has good connectivity with the commercial business districts, secondary business districts and peripheral business districts of Gurgaon. DLF Cyber City has an existing stock of 13.2 million sq ft with major occupiers being RBS, GE, Accenture, Ericsson, a 10 million sq ft of existing stock is at Udyog Vihar with major occupiers being Snapdeal, Bank of America, Sapient. Another 12 million sq ft of existing stock exists at Sohna Road and key occupiers include McKinsey, Capgemini and Aricent. Similarly other office hubs like Golf Course Road, MG Road, NH-8, Southern Peripheral Road are all accessible easily from Sohna Road and a number of routes provide alternate connectivity to these business districts in Gurgaon.Giants such as Google are making Gurgaon their prime activity center in India, also there is a lot of demand for offices by young ventures who are making base in this city as it provides requisite ecosystem.
The growing Industrial and Manufacturing hubs will also render demand for South of Gurgaon. IMT Manesar that houses brands like Maruti, Hero MotoCorp and Honda and spreads across a sprawling 3175 acre, IMT Sohna that spreads across 1500 acre and is under-construction at present, the industrial area of Bhiwadi that spreads across 6500 acre and houses giants such as Honda, Saint Gobain and Gillette are all going to add to demand for South of Gurgaon address.
South of Gurgaon, Residential Supply:
To match this upcoming demand for housing in South of Gurgaon, a number of developers have launched their projects at affordable rates when compared to established part of Gurgaon. These are International Land Developers (ILD), CHD Developers, Ashiana Housing, Sweta Estates (Central Park), Silverglades, Supertech, Nimai Developers, Eldeco, Ashiana Homes, Ireo, Raheja Developers, TATA Housing, Homestead Developers, Gold Souk and Mks Ventures. Across multiple product platforms, 25 developers have launched residential projects in Sohna. An analysis of the projects launched indicates that 2 and 3BHK apartments are the most common configurations across projects. Sizes varying from 985 sq ft to 1350 sq ft are predominant configuration sizes for a 2BHK and sizes ranging from 1400 sq ft to 1950 sq ft are predominant configuration sizes for 3BHK. An analysis of the product typology concludes that 74% of the launches are group housing projects, followed by 15% of plotting and 10% of independent floors and the remaining 1% dedicated to villas.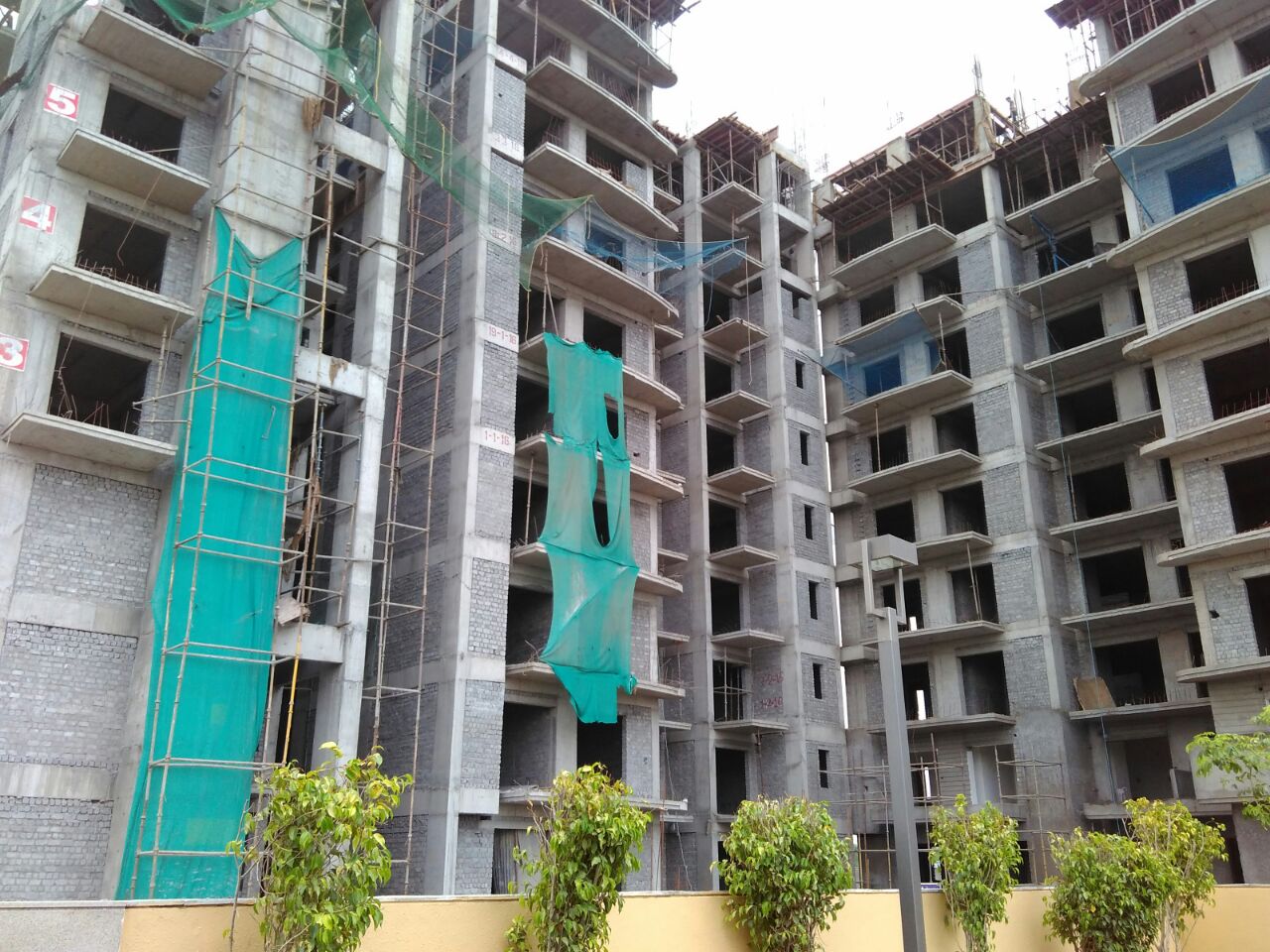 The availability of higher 2BHK and relatively smaller sizes is also possible because of regulatory reasons as more density is allowed per acre of development at South of Gurgaon than in Gurgaon. This was need of the hour as unit costs in Gurgaon were going out of reach of several in the middle class income brackets.
South of Gurgaon, Price Trends and Affordability:
One of the factors that is turning the table in favor of South of Gurgaon is the pricing and the affordable nature of residential projects. When compared to Gurgaon and its developed residential markets such as Golf Course Road or Golf Course Extension road, price difference is almost 50% or more! The current pricing at South of Gurgaon ranges from Rs. 4200 to Rs. 4500 per sqft and this lends the tag of an affordable destination to the market. A weighted average ticket size comparison between the price points in South of Gurgaon vs the price points in Southern Peripheral Road (SPR) and Golf Course Extension road reveals that a 2BHK costs Rs. 54 lakh in South of Gurgaon. A similar unit will cost Rs. 80 lakh in SPR and Rs. 1.6 crore in Golf Course Extension road. A noteworthy fact is that the latter markets are located at a travel time of twenty to thirty minutes from South of Gurgaon. In coming years these travel time will shrink further with improvements in infrastructure. This further portrays that the market of South of Gurgaon is in nascent stages at present and the scope of appreciation is huge, a point that should be given serious consideration by investors. With a closer look at the the pricing and group housing developments in South of Gurgaon, it can be summarized that 54% of the launches are below Rs. 60 lakh, 31% between Rs. 60-80 lakh and 15% above Rs. 80 lakh. This provides the middle income group with ample choices for their dream home, which was a distant reality in Gurgaon.
Most of these developments today are being planned with ample and vast views of the hills and greens, something a home owner can take pride in when he is able to reside here. The quality of lifestyle that South of Gurgaon is currently promising to prospective buyers is much different from similarly priced properties in Gurgaon-Manesar belt.
South of Gurgaon, an emerging realty hotspot:
Current connectivity to South of Gurgaon sets it apart from peers in Gurgaon which have witnessed several years of delays in infrastructure development. That said it is imperative for the markets growth that infrastructure development picks up – connectivity to Golf Course Extension road, sector roads, sewage and water lines amongst others.
The residential projects launched by developers in South of Gurgaon will get delivered in 3 to 4 years and by then livability will be more favourable. South of Gurgaon has emerged as an affordable destination and the capital appreciation it will offer is set to benefit the buyers at large. In the next 4-5 years, the proposed infrastructure will be completed and the existing connectivity will be strengthened.  South of Gurgaon will continue to be the weekend gateway of NCR, credits to the breathtaking views of Aravallis and the ample choices offered by hospitality majors such as TAJ and Westin. The IMT Sohna will be soon operational and the existing industrial belts of Manesar and Bhiwadi will keep on serving demand for the South of Gurgaon realty market coupled with demand from exiting corporate hubs of Gurgaon. With a foreseeable habitation of the working class and mainly end users in the coming years, and given that projects by developers and Government meet their timelines, South of Gurgaon will witness more socio-economic activities and robust overall growth.
No one can now say that South of Gurgaon is merely a temple town famous for naturally occuring Geysers, but a formidable real estate market that is at cusp of growth.
Data Source – This report has been stitched together through primary research by PropStory and secondary data access of Cushman & Wakefield Study Commissioned By CREDAI NCR