On 20 October 2011, the first Bangalore metro line ran from Baiyyappanahalli to Mahatma Gandhi Road for a distance of 6.7 kilometers heaved a sigh of relief. After hearing so much about Delhi, Kolkata, Mumbai, Chennai, Bangalore had one for itself. Let's know more about the networks, constructions and the controversies the Bangalore Metro is surrounded by.

An Overview of Namma Metro
Bangalore Metro Rail Corporation Limited (BMRCL) is a joint venture of Government of India and the Government of Karnataka. It is a Special Purpose Vehicle entrusted with the responsibility of implementation of Bangalore Metro Rail Project.

The Bangalore Metro began its operations in October 2011. Since then, it has turned into the lifeline for a large number of commuters in Bangalore. The air-conditioned metro trains have provided commuters the key to a fast, safe, comfortable and reliable journey. The metro system is designed for a maximum train speed of 80 km/hr. but the trains are allowed to commercially run at a speed of not more than 67.50 km/hr.
Namma Metro: Phase 2 Network
The Union cabinet has approved the Phase 2 extension of Namma metro on 30th January 2014. This has paved the way for the city to have a metro network covering 114 km.
Phase 2 spans a total length of 72.095 km and will have 61 stations. 13.79 km is underground (including 12 stations), 0.48 km at grade and 57.825 km is elevated. Phase 2 includes the construction of two new lines and extension of two Phase – 1 corridors.

Phase 2: Line 1 – Green Line [BIEC – Anjanapura], North – South Line
The Southern Green Line will be the extension of Reach 4 from Yelachenahalli to Anjanapura Township along the Kanakpura Road. The extension work began in October 2016 and is expected to be completed by August 2020. It covers a total of 5 stations for a distance of 6.29 kilometers.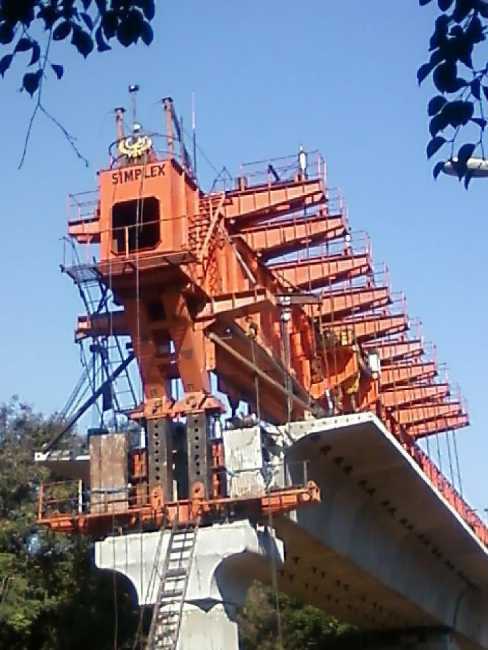 The Northern Green Line will be extended from Hesaraghatta Cross to Bangalore International Exhibition Center (BIEC) on Tumkur Road. This extension, also known as Reach 3C, covers a distance of 3.77 km and will have a total of 3 stations. Land acquisition issues delayed the construction which finally began in June 2017 and is expected to be completed by March 2023. Once completed, there will be 32 stations on the Green Line – 13 are currently operational.
Phase 2: Line 2 – Purple Line [Whitefield – Kengeri]

The Purple Line currently runs from Mysore Road in the west to Baiyappanahalli in the east. In Phase 2 this line will be extended further east and west.

The Western Purple Line will be extended from Mysore Road to Kengeri (8.81 km) and includes a total of 6 stations. Construction work on this extension of the Purple Line is happening in two parts Reach 2A – from Mysore Road to Pattanagere and Reach 2B – from Pattanagere to Kengeri. It is expected to be completed by December 2020.
The eastern extension of the Purple Line will be from Baiyappanahalli to Whitefield. This 15.5 km elevated stretch which will include 13 stations. The work is split into two packages – Reach 1A from Baiyappanahalli to Visvesvaraya Industrial Area and Reach 1B from Kundalahalli to Whitefield (7.21 km).
For the construction of Reach 1A and Reach 1B, around 270 buildings were demolished. The Bangalore Metro Rail Corporation Limited spent an estimated Rs.849 crore to acquire these properties.
Phase 2: Line 3 – Yellow Line [RV Road – Bommasandra]
The construction of the Yellow Line from R V Road to Bommasandra Line was split into three packages.
The construction of 6.418 km stretch from Bommasandra to Hosa Road station includes five stations i.e Bommasandra, Hebbagodi, Huskur Road, Electronic City-II and Electronic City-I and also includes the construction of the depot entry line to Hebbagodi depot.
The construction of 6.38 km stretch from Hosa Road to HSR Layout includes Hosa Road, Basapura Road, Chikkabegur, Munneshwara Nagar, Oxford College, HSR Layout stations. The estimated cost of these two projects is Rs. 1,750 crore.
For the next 6.34 km, the estimated cost is Rs.797.29 crore. Central Silk Board, BTM Layout, Jayadeva Hospital, Ragigudda, RV Road are the stations included in this.
The Yellow Line construction is expected to compete by March 2023.
Phase 2: Line 4 – Red Line [Nagawara – Gottigere]
A new line will be constructed under Phase 2 which will pass through the Electronic City and will be fully elevated. Gottigere to Nagawara Red Line is the second new line which will cover 21.25 km of length. This line is mostly (13.79 km) underground also has a 6.98 km elevated and 0.48 km at-grade sections. This line connects 18 stations, of which 12 stations are underground and 6 are elevated. The estimated cost of this project. Red Line project split into five packages from Reach 6 – UG – P1 to Reach 6 – UG – P4 and elevated section.
Reach 6 – UG – P1: Dairy Circle – Vellara Junction
Reach 6 – UG – P2: Vellara Junction – Cantonment
Reach 6 – UG – P3: Cantonment – Venkateshpura which includes 3 stations.
Reach 6 – UG – P4: Venkateshpura – Nagawara.
Elevated Section: The construction includes 7.5 km elevated area from Gottigere to Swagath Road which includes five stations and car depot on the 34-acre plot in Kothanur.
Land required for the construction of the Red Line is around 50 hectares. The land acquisition has been completed. A total of 690 trees will be cut to build the line – 438 trees for the elevated section and 252 trees for the underground stretch.
Phase 2A: Line 5 – Blue Line [Silk Board – K.R. Puram (ORR)]
In September 2016, it was announced that a new line of 17 kilometers connecting Silk Board with K.R. Puram would be included in Phase 2 of the project which is categorized as Phase 2A. The line is proposed to have 13 stations and will be called Outer Ring Road Metro (ORR Metro). The estimated cost for this line is Rs.4,202 crore. The ORR Metro will have interchange stations with the extended Purple Line at K.R. Puram.
Finance and Funding
For Phase 2 of Namma Metro, the Karnataka Government approved a budget of Rs.27,000 crore in January 2012. The estimated total cost for Phase II is around Rs.26405 crore. In October 2018, Deputy Chief Minister G Parameshwara stated that the cost of Phase 2 would be around Rs.32,000 crore (US$4.5 billion).
The expected cost of land acquisition is Rs.5,000 crore. Around Rs.15,000 crore, the cost of the project will be funded by the State and Central Government. The State and Central Governments will bear 30% and 20% of the total project cost of Phase 2 respectively. The balance amount will be obtained through senior term loans. The Bangalore Metro Rail Corporation Limited is permitted to raise through loan up to Rs.9,000 crore. The Asian Development Bank ($250 million), Agence Francaise De Development (AFD) (Rs. 1,600 crore) and European Investment Bank (Rs. 3,700) agreed to sanction loan.

Acquisition of land – Hurdle and Possession:
The Karnataka Industrial Areas Development Board is responsible for acquiring land for Phase II. For the Phase II of the project, a total of 102.02 hectares (252 acres) of land is acquired. Bangalore Metro Rail Corporation Limited spend Rs.5000 crore on land acquisition. Most of the land has been acquired and the work has already been started for metro line(s). Gottigere-Nagawara is slow progress in construction.
In February 2019, acquisition of forest land in Kadugodi – finally, the Bangalore Metro Rail Corporation Limited has cleared a major hurdle by acquiring the forest land in Kadugodi. It was the biggest hassle for BMRC Limited.
Environmental loss: To build a network of elevated corridors that will span the length and breadth of the city, a total of 3,281 trees will have to be felled and 22,082 trees pruned.

Impact of Namma Metro on Real Estate Market of Bangalore
As there is an extension of Purple and Green line and also an addition of Yellow Red and Blue line in Phase 2, Whitefield and Outer Ring Road(ORR) will be connected as part of Phase 2 (Whitefield and Electronic City) and Phase 2A (ORR). As per the observation, real estate activities increase around 2 years prior to the completion of a metro line in terms of better connectivity and results in price appreciation. However, a sharp appreciation in the price and the rental value is observed only after the operation of the line starts. The completion of Phase 2 and Phase 2A of Namma Metro will lead to a multi-fold increase in ridership and will result in an increase in rental values.
To Conclude:

The metro has a total length of 72.095 kilometers. Phase 2 of Bangalore Metro will include three more lines which are Red Line, Yellow Line, and Blue Line. These three lines will be connected with 61 more stations. It's hard to wait for this visionary master plan to come in the operation which will help lakhs of commuters and also it will reduce the dust, noise, pollution, and traffic which is very annoying for the everyday commuters.