We moved to Gurgaon in the year 1989, I was still in early stages of my education and my father was a young PSU Banker. For a decade from then we continued to stay in a rented accommodation while the engines of growth were slowly chugging along at Gurgaon, the sleepy suburb of Delhi. If one spoke of industrial opportunities at Gurgaon, only Hero Honda and Maruti were the names to reckon with and then were there several ancillaries. However, the decade of 2000-10 saw Gurgaon emerge on the global map of IT/ ITES, Software product development, KPO, finance and manufacturing. Google, IBM, Deloitte, KPMG, RBS, Ericsson, General Electric (GE) amongst others set up vast offices here. The same led to influx of employees working for these firms and hordes of support staff, driving more businesses. Yesterday itself my dad mentioned to me, that in the 90s the area we stay in now, quoted Rs. 800 per sq yard of land, today that might just be Rs. 80,000 per sq yard. The point isn't about price inflation of real estate prices but about the scale of growth in the city. Cybercity, Golf Course Road, Golf Course Extension Road and Sohna Road have come up as primary business districts abound by ample residential and recreational avenues. This is the mix that any city would have over time so that the socio-economic balance is created.
Background – Need for Development along National Highway 8
However, a fall out of this trend has been that many of these areas are now very densely constructed resulting in unmanageable traffic growth and heavy reliance on limited infrastructure. This prompted the local government to expand the limits of Gurgaon under various masterplans and allow for residential and commercial developments along growth corridors such as Dwarka Expressway and New Gurgaon. Thus the city is developing along the National Highway 8 upto Kherki Daula toll and further ahead upto Manesar. For retail and commercial ventures to flourish in India, unlike some global examples, its important that these be close to upcoming/ current residential corridors and be located on important roads/ arterial roads and MRTS/ Metro stations. And for those who know Gurgaon will appreciate that National Highway 8 still is the mainstay for this city. Thus properties located on this access, be it commercial, residential or retail tend to be ahead of the competition. Further business districts bordering Delhi are established and expensive, offices here can cost Rs. 100+ per sq ft per month on rent (go up to Rs. 150 or so per sq ft) and many firms which are young or have smaller requirements may not find it feasible to be located in the prime and established areas. We have also been seeing that several start up or early stage firms have been running out of their homes/ rented homes as they find office rents prohibitive.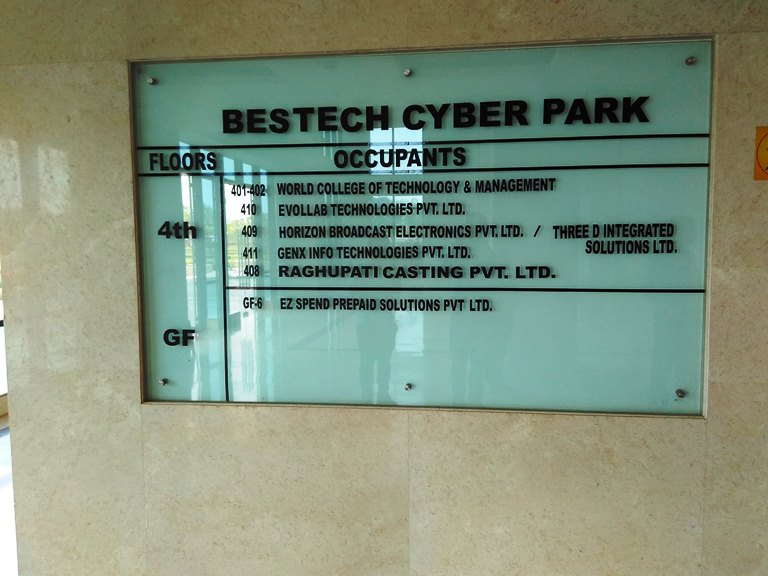 These factors are definitely conducive for expansion of market limits for office spaces towards Manesar and along the National Highway. Further with addition in the ready to occupy stock for residences in this part of the city it makes more sense to build offices this side and reduce commute for many. Another thing that we witness is that on any weekend a visit to Gurgaon's established malls and retails spaces such as those on MG Road, Sector 29 or Ambience Mall can be nightmarish as crowd swells like anything. With more people moving into the city seeking newer employment opportunities Gurgaon is in dire need of more of recreation zones as well.
Popular Projects along National Highway 8
Bestech Group, the foremost developer of residences, commercial and retails spaces has placed itself favourably by acquiring critical pieces of lands along the National Highway upto the Kherki Daula toll and beyond it. Also the company has several commercial plots along side the residential zones of New Gurgaon to cater to demand for such offices and retail spaces in coming years. One thing to note is that there is only a handful of office or retail stock either delivered or under construction on these corridors of Gurgaon. Various estimates put the total residential supply along side Dwarka Expressway anywhere from 50,000 units and more. Now these homes when ready and occupied will certainly create a pull for allied services – schools, hospitals/ clinics, cinemas, restaurants, fun zones etc. BestechOrient Business Tower (~6.25 lakh sq ft) and Bestech Cyber Park (~5.5 lakh sq ft) both are ready properties available for businesses to locate the offices here. There is an Audi showroom right at the entrance to Bestech Orient Business Tower and GreyOrange a robotics start-up has taken up 3 floors in this building. At Bestech Cyber Park the impressive tower is complemented by lush gardens and landscaping. Both these properties are before Kherki Daula Toll with frontage to National Highway 8, thus easy to reach and enter. A recent report by global property consultant Knight Frank states that leasing activity for offices at Gurgaon is strong and city is seeing dip in available stock while new stock is still under construction. Thereby new firms looking for space will have to search amongst ready properties such as the ones above. Bestech City Gate is an under construction office cum retail complex. It will serve people living/ working at Manesar, New Gurgaon, Dwarka Expressway or traveling along the National Highway 8 to and from direction of Jaipur. All the three buildings are developed with modern facilities, amenities and ample parking spaces. Bestech follows the model of build and sell in case of its commercial ventures, while it maintains/ helps lease most of the properties it constructs.
Like its flourishing presence in the residential developments, Bestech's portfolio of commercial investments too has grown beyond Gurgaon to cities such as Chandigarh and Dharuhera. There are further launches planned in newer growth corridors of Gurgaon. Bestech seems well placed to capitalise on these opportunities.
Bestech Orient Business Tower more information
Bestech Cyber Park more information