GODREJ CASTLEMAINE
On a bright and sunny Sunday my colleague and I, being students of Town and Country Planning from the College of Engineering, Pune and being curious to know about the budding commercial properties in the city set out to visit some of these finest commercial sites set up in the upcoming heart of the city. As we moved from Shivaji Nagar towards Bund Garden Road and Koregaon Park we came across Godrej Castlemaine, a commercial site surrounded by trees which provides ample of shade from the scorching heat and also a lovely view of the frontage flaunting a beautiful KTM and a Mercedez showroom.
Godrej Castlemaine's construction began in the year 2003 as a commercial site and was completed in the year 2005 and gained a status of being a private IT Park soon after its completion. The site shares a common boundary wall with the very famous Ruby Hall Clinic and thus the site is favourably located with good connectivity to various places in and around the city. The Courtyard Marriot being located at a distance of less than 500 m makes it a perfect location for overseas clients and general meetings.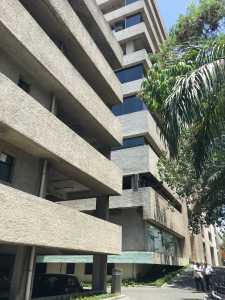 Godrej Castlemaine is provisioned with a 100% DG backup and ample parking space for the IT employees. The site also is a home to various prestigious companies such as Veritas Software, Samsung, Neilsoft, KSB Pumps, Saba Software, Bajaj Auto, Simentec, KTM, KSBTEC, Zumra etc. The construction being outsourced, Godrej also proudly states that all the commercial buildings are made from a special form of architecture using lesser pillars than any normal building and are also much stronger.
Godrej Castlemaine is made up of 2 wings with 2 units per floor in wing one and 1 unit on each floor in the 2nd wing. Each wing being made up of 8 floors makes Castlemaine a complete 24-unit commercial property with an extensive carpet area of around 2 Lakh sq.ft.
The entire site has been sold out to various Investors who in-turn lease or sell out these properties to various IT firms, thus making Godrej Castlemaine a co-operative society with Godrej having no ownership in any of the units in the property anymore. The ready reckoner reflects a price range of Rs. 8000 – Rs. 8500 per sq.ft. in the area.
GODREJ MILLENNIUM
Another commercial project by Godrej that we came across was the Godrej Millennium, a lovely constructed black structure of concrete and glass surely makes it stand out from the surrounding buildings and projects. Located on Koregaon Park Road the property is an excellent investment plan.
Godrej Millennium was set up in the year 2000 and since then has been in popular demand by various investors. Godrej Millennium was constructed by a Singapore based firm and is managed by Knight Frank and is a completely Commercial property. Made up of 6 floors the property provides a total of 36 commercial units and elegantly provides a carpet area of 1.20 Lakh sq. ft. The entire property having a 100% DG backup and basement parking makes it an attractive site for various commercial investors and firms. The property is currently sold out and the units are further leased out by the investors with only 25% of the firms being the owners in the property.
Godrej Millennium pompously holds companies such as TATA-AIG, Tata Consultancy Services, Reliance Infocomm, Max New York Life, Sterlite Industries, Suzlon Energy, Max New York, BNP Paribas etc. Being located right on the Koregaon Park Road, Godrej Millennium lies in close connectivity to various high class hotels and residential areas making it a lucrative option for buyers to invest in. The ready reckoner price in the area states pricing range from Rs. 12,000 to Rs. 12,500 per sq.ft. But looking at the property's ownership trends and owing its location, the rates for Godrej Millennium are much higher than the ready reckoner rates.
At the end of the day after speaking to the stakeholders in both these Godrej Properties, we could undeniably state that these sites were well planned forays by Godrej to establish such a widespread and successful network in a city like Pune. Being completely sold out in the early launch days basically showed that these sites were always attractive hubs for Investors to own and lease out. Looking at the location and the connectivity of these sites one can easily say that the investments made in these sites will surely lead to high returns.
To get an insight on other Properties in Pune visit PropStory