With Bangalore being home to 11.5 million people and counting, the task of finding a home in the garden city can be quite daunting. While most of us look at locations in the centre of the city, maybe even go as far as Jayanagar, we think Bannerghatta Road is a good option as well. This road is 49 kms long and is a State Highway spanning several prime locations. We've put together 10 reasons why you should invest in Bannerghatta Road Real Estate.
1. Proximity To The Centre Of The City
Bannerghatta Road is strategically located. The long stretch of road covers important locations such as JP Nagar, Jayanagar, BTM layout, NIMHANS and Dairy Circle. Koramangala is just 3.3 kms away from Dairy Circle and MG Road is 7.7 kms away. Major roads like Hosur Road, Outer Ring Road and NICE road intersect Bannerghatta Road. It's safe to say that you could decide to head to almost any place in the city and get there easily from BTM Layout, Dairy Circle or NIMHANS. Investing in Bannerghatta Road real estate makes great sense commute-wise.

2. No Excuse For Fitness
Bannerghatta Road is lined with gyms like Gold's Gym, Snap Fitness, Addo Fitness and more. You can even find Yoga classes at Sparsh Motivation Centre, Skanda Yoga India and Vivafit for ladies just to name a few. You can even find dance academies if you're a Zumba or an aerobics person. If you're looking to dive into competitive sports when it comes to fitness, then you can find academies that have cross-fit and MMA as well. If you're been very religious with your work-out schedule and type, then you won't miss out when you move in here.

3. Healthcare's A Call Away
Bannerghatta Road has major hospitals like Fortis Hospital (earlier known as Wockhardt Hospital), Apollo Hospital and Sri Jayadeva Institute of Cardiology. If you'd rather go for alternative forms of medicines, then there's Vyasa in Jigani, where you could seek Yoga Therapy.  There are also Ayurvedic centers like Akyurkaya. There are also dentists and other clinics around so you don't have to travel too far to get checked up.


4. Easy Commute Options
The public transportation system is quite convenient on Bannerghatta road. There are several bus-stops across the road and most office-buses that go to Manyata Tech Park and other Tech centers, pass through this road. The road has regular traffic that gets dense during peak hours. The government has commissioned a metro-plan that links Gottigere to Nagavara. There's also the Jayanagar Metro station that's under work. Cab services  like Ola, Uber and Taxi For Sure are available until Gottigere as well. Investing in Bannerghatta Road real estate makes great sense commute-wise.


5. Abundant Educational Centers
Apart from pre-schools like Podar Jumbo kids, Eurokids and Greenwood High, the more popular schools are Ryan International school (which offers both CBSE and ICSE) and Radcliffe school. Christ University is less than a kilometer away from Dairy Circle, and the prestigious b-school, IIMB (Indian Institute of Management Bangalore) is located between Arakere and Bilekahalli.


6. Close To Most Workplaces
If you like getting a little extra wink of sleep before you're headed for a busy day at work, then Bannerghatta road real estate is a good option to fulfill those desires. Lined with MNCs like IBM, Inatech Info Solutions, Aztec Software and Technology solutions, Convergys India Solutions, Oracle India, Genesis Infocom to name a few. Close to the hub of startups, Koramangala, it's an idea place to be at. There are also cafes around the area if you'd like to leave your workplace and work as you sip coffee instead.

7. Foodie Paradise
While it can't hold a torch to places like Indiranagar, Bannerghatta road real esate has got what you'd need when it comes to satisfying your food needs. With the regular loved fast-food joints, KFC, McDonalds, Taco Bell, and Papa John's Pizza; the long stretch of road also has restaurants like Grasshopper, Chavadi and Rajdhani. There are also traditional South Indian restaurants like Ammi's Biryani, Nandhana Palace and Hyderabad Biryaani House apart from the regular Anand Bhavan. If you have a sweet tooth, then there are bakeries like Just Bake, French Loaf around and there's also the popular Waffle Waale. Bannerghatta road also has the only restaurant selling Delhi's popular delicacy, Soya Chaap near BTM Layout in Baba Chatkora.


8. Convenience and Entertainment Close to Bannerghatta Road Real Estate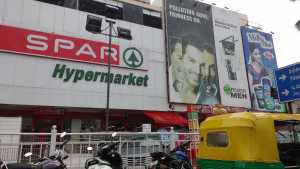 You don't have to travel too far for your groceries, with Reliance Fresh, Hypermarket, M.K Ahmed, and Food World around the corner. Gopalan Innovation Mall and Royal Meenakshi Mall are frequented during weekends. There's also Vega Mall and B.V Sampath Mall. If you like watching movies regularly then there are also Cinepolis and Gopalan Cinemas, to name a couple. You could head to Forum Value Mall, one km from Dairy Circle, which has PVR Cinemas.


9. Weekend Getaways
Bannerghatta road real estate has a lot of options for those who like doing something new every weekend, especially if you're a nature lover. You could head to Bannerghatta National Park, Madiwala Lake, Reptile Park and Aviary or Immaculate Conception. There's also Snakes and Ladders, The Big Barn, Waterdrop Adventures and Butterfly Park for the kids. There are also resorts like Mango Mist resort and Tulip resort along the road that you might be interested in.


10. Night-Life
You could head down to Koramangala, which is quite popular for its night-life. You could head to TGI in Meenakshi Mall, Brewski or Amoeba Sports Bar right around the corner. There's also Watson's for those who like beer and sports.

Mantri, Concorde and Prestige are a few popular builders with good properties up in this location. Apartments for sale on Bannerghatta Road are about Rs 4,290 per sq.ft and the average rent for a 2BHK is 17,900 per month.

Read more about Bangalore real estate on PropStory